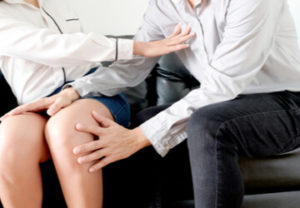 While those who commit sexual assault and molestation are often prosecuted criminally under local laws, all too often the criminal system fails to provide sexual abuse survivors with the feeling that justice was served. A civil lawsuit allows a victim of sexual abuse to recover monetary compensation for the emotional and psychological harm they have suffered.
Helping Victims of Sexual Assault and Sexual Abuse
Many times, a victim of sexual assault can bring a claim against other parties in addition to the perpetrator. A civil lawsuit may help to bring about changes to the institution's practices that allowed the sexual abuse to occur under their watch and help ensure that this horrific act does not happen to other members of the community.
No lawsuit or amount of money can turn back the clock or undo the harm caused by sexual abuse. However, a lawsuit does allow the victim to obtain compensation which can pay for future medical or therapy bills, lost wages, loss of enjoyment of life and provide a more complete sense of justice and closure that can assist with recovery and healing.
Sexual abuse is one of the most horrific and traumatizing acts one person can perpetrate on another. Victims of sexual abuse suffer years, if not decades, of pain from the trauma. Unfortunately, the road to recovery can be expensive. It is important to seek care and treatment from professionals dedicated to helping those who are or have been victims of sexual abuse.
The legal professionals at Stokes Stemle, LLC work closely with state agencies, non-profits, and mental health professionals to ensure victims of sexual abuse receive the help they deserve. If you or someone you love needs help, please contact the below local agencies that may be able to assist you:

Child Protect Children's Advocacy Center

Schedule Your Free and Confidential Consultation Today
If you or one of your loved ones has been a victim of sexual abuse the attorneys at Stokes Stemle, LLC are here to help and assist you. Please call us today at 334.316.4123 or click the link below to schedule your free consultation with one of our experienced sexual abuse attorneys.
There is no cost to you for this service and there is no fee unless we make a recovery.