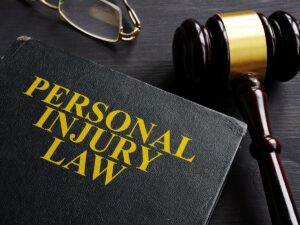 If you were hurt in an accident someone else caused, your choice of personal injury lawyers can have a big impact on your ability to seek compensation. You depend on your lawyer to use their training, knowledge, and experience to recover the money you need for your well-being and peace of mind. You will also likely be working with your lawyer for several months or years and need to maintain a good working relationship.
Unfortunately, it is sometimes necessary for a plaintiff in a personal injury case to part ways with their lawyer. But how do you know if it's time to move on? Legitimate conflicts or problems with your attorney can happen. However, this is not a decision to be made lightly. And if you do want to switch your lawyer, you need to know what to do.
The Alabama personal injury attorneys at Stokes Stemle, LLC have helped many plaintiffs who were unsatisfied with their prior legal representation. Our firm's focus on personal injury cases and customer service makes us ideally suited to represent you and help you pursue fair compensation for your injuries. To learn more, call our office or visit our contact page today for a free consultation.

Should You Change Your Personal Injury Lawyer Mid-Case?
Here are a few reasons you might want to switch lawyers mid-case:
You cannot get in touch with your lawyer– Lawyers work long hours and are often busy. But that does not mean they should neglect you if you are a client. Your lawyer should return your calls or emails as soon as they can, or at least have their staff respond to you promptly. If your lawyer is not proactive about communication and does not provide regular case updates, you might want to think about finding a new lawyer.
Your lawyer does not take your questions or concerns seriously– A good lawyer will always stay calm and professional when talking to their clients. A lawyer who does not answer your questions or take your concerns seriously is being rude and disrespectful. Remember, you are the client, and your lawyer should be focused on your needs.
Your case has stalled for seemingly no reason– A complex personal injury case can last for several years. However, there are definite markers along the way to show how your case is progressing. If your case appears to have stalled and your lawyer cannot explain why, they may be in over their head. If that's the case, it is likely time to find a new lawyer.
Your lawyer is rushing to settle the case– Any good personal injury lawyer knows they should never accept the first settlement offer. Negotiating for a better settlement is an attorney's key job, which takes time. If your lawyer is in a hurry to settle your case, it likely means they cannot negotiate a better settlement agreement or do not care about what happens to you once the case is over. Whatever the reason, it's a sign you should consider different representation.
Your lawyer has not delivered what they promised– Personal injury attorneys should set realistic expectations for their clients for what they can expect to recover in compensation. Making unreasonable promises is not fair to you as a client. You should talk to a new lawyer if your old lawyer does not look like they can deliver on their promises.
You and your lawyer do not get along– Your lawyer does not need to be your best friend. But you need to be able to talk and work together. Sometimes, there are fundamental personality differences between a lawyer and their client, though, in which case it could be best to part ways.
You and your lawyer disagree on your legal strategy– You and your lawyer should be on the same page with your goals and strategy. If your lawyer is using a strategy you disagree with, it is likely time to find someone who will tailor their approach to your needs.
Challenges Involved in Changing Personal Injury Lawyers
Before you decide to change your Alabama personal injury lawyer, there are a few potential issues to keep in mind:
You only have a certain amount of time to file a lawsuit, and switching accident lawyers could hurt your case.
You may have to pay your old lawyer for whatever work they have already put into your case.
It will take a while for your new lawyer to catch up on your case, which could be a costly delay.
None of these challenges are necessarily deal-breakers. However, they are worth considering before you make a serious decision. If you are going to switch lawyers, make sure you have hired your new lawyer before firing your old one so the transition is as smooth as possible.
Process of Switching Personal Injury Lawyers in Alabama
Changing your personal injury lawyer in Alabama is fairly straightforward, though some extra steps may be involved depending on your case status. If your case has not gone to trial and there is no formal settlement offer from the insurance company, all you need to do is find a new law firm, sign a retainer agreement, and then let your old law firm know they can cease work on your case. Your new lawyer will take care of obtaining your existing case records and work out a fee arrangement with your old lawyer.
If your case has gone to trial, one extra step is involved in changing attorneys. Once you have selected your new law firm, you will need to file a petition with the courts known as a substitution of counsel. The judge overseeing your case will need to approve your petition before your new lawyer can take over your case. However, most petitions are approved as long as the trial is not too far along.
Hire the Alabama Personal Injury Lawyers at Stokes Stemle, LLC
If you are unhappy with your current personal injury lawyer, the team at Stokes Stemle, LLC can take over your case and help you pursue fair compensation for your injuries. Contact us today to learn more about our services and what is involved in changing personal injury attorneys during a free consultation.