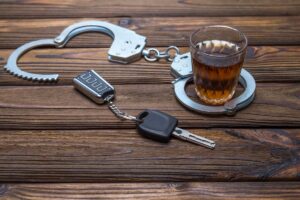 Drunk driving is a severe matter in Alabama. Studies show nearly 300 alcohol-impaired driving fatalities in the state in one recent year, accounting for almost 30 percent of Alabama's traffic fatalities. The same study found the state had 5.7 alcohol-impaired driving fatalities per 100,000 people, compared to 3.1 nationally. Over a recent 10-year window, alcohol-impaired driving fatalities per 100,000 people in Alabama increased by 2.7 percent. Nationally, there was a 5.7 percent decrease.
If you were injured in an accident with a drunk driver in Opelika, Alabama, contact the personal injury lawyers at Stokes Stemle, LLC immediately. We strongly believe you should not pay the price of someone else's recklessness, and we are ready to fight on your behalf. Your initial consultation with an Opelika drunk driving accident lawyer is free, and we will not charge you a fee unless we secure compensation.
Can You Sue If You Were Injured by a Drunk Driver?
In Alabama, you can sue a drunk driver who caused an accident that injured you. In certain circumstances, you can also file a lawsuit against a business that served that person alcohol before the accident. This compensation could include money for:
Medical bills

Lost income

Lower future income

Lost quality of life

Pain and suffering

Emotional distress
Your case will likely start with an insurance claim against the drunk driver's liability provider. If the insurance company does not offer a fair settlement or contest liability – or if the drunk driver was uninsured – you could file a lawsuit.
Too often, drunk driving accident victims discover their case is not as open-and-shut as they assumed. Insurance companies will do whatever they can to avoid paying out money, sometimes denying legitimate claims and making lowball settlement offers. Rather than try to take on the insurance company yourself, consider hiring an experienced drunk driving accident lawyer.
Alabama's Dram Shop Law Explained
Most states, including Alabama, have enacted dram shop laws to reduce the heavy impact of alcohol-related injuries and deaths. These laws acknowledge that drunk drivers often have enablers who should also be held responsible for the damage they cause.
Alabama's dram shop law allows a lawsuit against a business or individual who unlawfully provides alcohol to someone who then causes injuries to someone else. Two of the most common situations involving this law include providing or selling alcohol to a visibly intoxicated person or someone not old enough to purchase or drink alcohol legally.
As a victim of an alcohol-related accident, you need an attorney with experience handling drunk driving claims. At Stokes Stemle, LLC, our dram shop lawyers understand what these cases entail and how to pursue them. Let us seek the full range of compensation you deserve for your drunk driving accident case.
Coping as a Drunk Driving Accident Victim
A drunk driving accident can happen in the blink of an eye. But it may have life-long consequences, and not all your injuries will be physical. Coping is our natural response to psychological stress — usually triggered by major life changes. It is an effort to maintain mental health and emotional well-being.
Coping strategies are the behaviors and emotions we use to adjust to these changes. Here are some that you might find effective:
Seek the support of your friends and loved ones.
See a therapist or mental health counselor.
Participate in physical activities, if possible.
Follow your treatment and physical rehabilitation plans.
Stick to a routine.
Keep a journal.
Peace of mind can also come from securing compensation for your injuries. One major stressor that accident victims often find themselves facing is money problems. You may have medical bills piling up, all while you can't work because of your injuries. A successful drunk driving accident claim can remove this worry and allow you to focus on rebuilding your life.
Why Should You Hire an Opelika Drunk Driving Accident Lawyer?
Drunk driving accident cases are often more complicated than they seem. At-fault drivers and their insurers are eager to avoid paying for the consequences. Multiple parties may be at fault if dram shop laws apply in your case. And Alabama's strict liability laws could prevent you from recovering compensation if you are found to be in any way to blame for your injuries.
Instead of handling your case yourself, turn to an experienced Opelika drunk driving accident lawyer. At Stokes Stemle, LLC, we can help you by:
Gathering evidence to prove the driver's intoxication

Identifying any liable parties other than the drunk driver

Negotiating with the insurance company for fair compensation

Taking your case to court if the insurer won't offer a fair settlement
While you focus on recovering from your injuries, we will fight for your rights.
Contact an Opelika Drunk Driving Accident Lawyer Today
Were you hurt in a drunk driving accident in Opelika, AL? If so, you could be left with painful injuries, expensive medical bills, lost income, and mental trauma. Why should you pay the price of someone else's reckless, irresponsible decision?
At Stokes Stemle, LLC, we firmly believe you should not. Instead, let us pursue the compensation you deserve from the drunk driver and other liable parties. That way, you can have the financial peace of mind to move on with your life. Contact us today for a free consultation with an Opelika drunk driving accident lawyer. We'll review your case and explain your options for pursuing justice.