Stokes Stemle Announces 2021 Scholarship Winners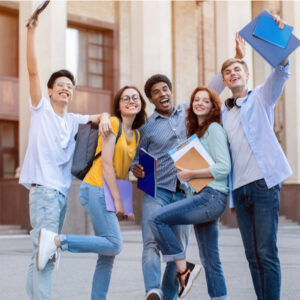 Stokes Stemle is thrilled to announce the winners of its 2021 scholarship campaign. This year's contest focused on looking for solutions to prevent drunk driving.
Despite reaching record lows in recent years, alcohol use remains a leading cause of crashes and traffic deaths in the United States. Nearly a third of all fatalities are the result of driving while intoxicated. Around 28 people die in drunk-driving accidents every year.
Our scholarship winners proposed unique approaches to stopping impaired driving that could make a powerful difference and save lives. Thank you to all who participated and submitted entries!
Meet the Winners of the 2021 Stokes Stemle Scholarship Video Contest
Congratulations to Ted Sullivan, a graduate student at Elmhurst College, and undergrad Kalycia Haynes from the University of South Alabama. Both will receive a $1,000 prize for their compelling videos, which were posted publicly on social media.
Sullivan's video explored how parents can help reduce drunk-driving crashes by building a trusting and open relationship with their children. Rather than shaming them or punishing them for their mistakes, Sullivan shows how nurturing communication and discussing "what-if" scenarios with their teens can prepare them for situations they may encounter with friends.
The video also offers practical, real-world solutions such as providing teens with a pre-paid rideshare card so that they are always equipped with an alternative way to get home if someone's been drinking.
We thought that Ted's video and pledge demonstrated signs of a true leader. His creative solution to provide teens with pre-paid rideshare cards shows that he is serious about finding solutions to the drinking and driving problems in the United States. Congratulations on your scholarship award, Ted!
In her video, Haynes discussed various ways for the criminal justice system to continue cracking down on drunk driving. Proposed solutions included continuing the use of sobriety checkpoints, automatic license revocation, jail time, ignition interlock devices, and DUI courts to work towards rehabilitating repeat offenders. Finally, she reminds us that we all have a legal and moral duty to prevent drunk driving.
Kalycia's video and pledge submitted for the scholarship received a lot of visibility on her profile! We are impressed by her transparency with her peers regarding drinking and driving and her practical solutions to make the punishment for DUI offenders more severe. We wish you all the best in your endeavors and hope the scholarship award helps.