Category:
Wrongful Death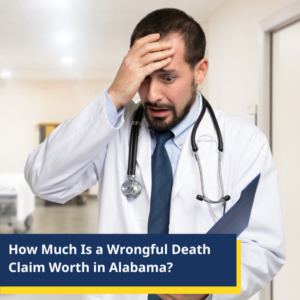 Of course, no amount of money can make up for the loss of someone we love. That said, legal compensation through a wrongful death lawsuit in Alabama can provide surviving family members with a measure of justice and ease the financial instability brought on by a sudden and unexpected loss….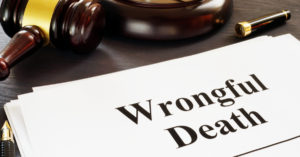 The loss of a loved one is devastating for surviving family members. Sometimes, the suffering and grief can prevent them from taking action against the individual or party responsible for their loved one's death. In these situations, it is best to contact an experienced wrongful death attorney to help you…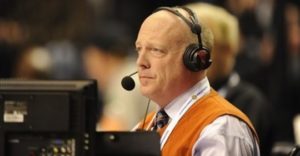 Teenager Involved In Collision With Bramblett's Charged With Manslaughter After Testing Positive For Marijuana A New report from AL.com states that the teenage driver who caused the May 25th collision that resulted in the unfortunate deaths of Rod and Paula Bramblett was speeding at the time of the collision and tested…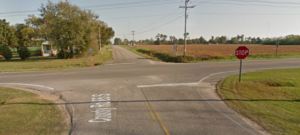 Teen Involved in Fatal Accident Could Face Criminal Charges BALDWIN COUNTY, ALABAMA – According to a recent news story by AL.com the 16 year old driver of the jeep involved in a fatal collision on June 4, 2019 at the intersection of U.S. Highway 90 and County Road 85 in…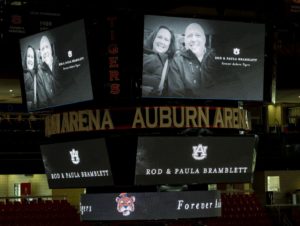 New Reports Suggest Teen was Asleep at the Wheel in Fatal Collision with Rod Bramblett New Reports suggest that the teenage driver of the Jeep Grand Cherokee involved in the Fatal Collision with Rod and Paula Bramblett fell asleep at the wheel. Investigators have ruled out that alcohol or cell…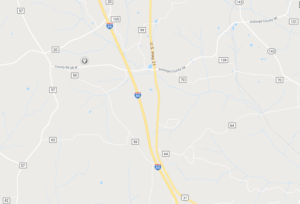 Fatal Collision on Interstate 65 in Autauga County Involving Two Eighteen Wheelers A fatal car collision involving two Tractor-Trailers shut down the northbound section of Interstate 65 in Autauga County, Alabama on Monday, May 14, 2019. The collision occurred near mile marker 195 after a 2006 Peterbilt tractor-trailer crossed the…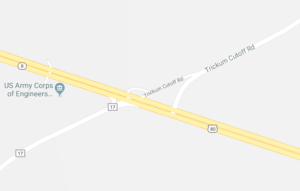 Hope Hull Woman Killed After Collision With Eighteen Wheeler On Saturday evening, Jasmine Davis, 27, was involved in a fatal accident when the 2007 Toyota Yaris she was driving was collided in to by a Freightliner Tractor-Trailer at the intersection of Lowndes County 17 and U.S. Highway 80.Our thoughts and…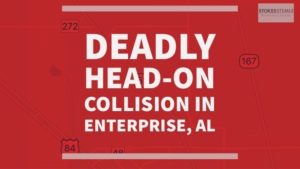 One Person Dead After Head-on Collision in Enterprise, AL A head-on collision on Alabama Highway 167 in Enterprise leaves one woman dead and another seriously injured. The Enterprise Police Department responded to the collision around 4 a.m. on January 29, 2019 between Salem Road and County Road 158. Ellen Shipman,…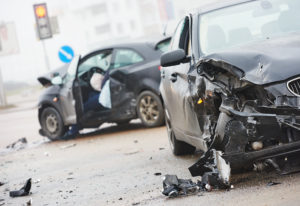 Man Ejected From Vehicle and Hit by Another Car After Accident With Eighteen Wheeler on Interstate 20 in Cleburne County. A fatal accident occurred on January 22, 2019 when a car and an eighteen wheeler were involved in a collision that resulted in the passenger of the car being ejected….