Teen Faces Possible Criminal Charges for Fatal Collison in Baldwin County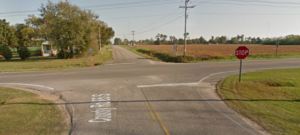 Teen Involved in Fatal Accident Could Face Criminal Charges
BALDWIN COUNTY, ALABAMA – According to a recent news story by AL.com the 16 year old driver of the jeep involved in a fatal collision on June 4, 2019 at the intersection of U.S. Highway 90 and County Road 85 in Robertsdale, Alabama could face criminal charges for the death and injuries of this involved in the car accident.
Local law enforcement officials stated that the collision occurred when the teen-aged driver (who's name has not yet been released) ran a stop sign and collided with a Toyota Highlander. Tragically, two of the passengers in the jeep died from their injuries sustained in the collision while another passenger remains in a coma. The female driver of the Highlander was pregnant at the time of the collision and ended up having an early birth. Thankfully, the new mother and her child are both in stable condition and doing well.
Our thoughts and prayers go out to those impacted by this tragic accident during this difficult time.
Possible Criminal Charges
Unlike many other states, Alabama does not have a "vehicular homicide" statute dealing exclusively with driving-related deaths. However, the driver of a vehicle who causes a death of another person may be prosecuted under general homicide laws such as negligent homicide, manslaughter or murder charges.
Negligent Homicide. A driver may be charged with negligent homicide when they cause the death of another whilst driving in a criminally negligent manner. Criminal negligence is defined as unknowingly doing or failing to do something creates a substantial and unjustifiable risk to others.
Negligent Homicide is a Class A Misdemeanor and if guilty a person would face up to a year in jail and maximum of $6,000.00 in fines. However, if driver is also DUI at time of collision then it would beccome a Class C Felony and face up to ten years in prison and $15,000.00 in fines.
Manslaughter. A motorist who kills another person while driving "recklessly" may be charged with manslaughter. Manslaughter is when a person acts recklessly by knowingly doing or failing to do something that creates a substantial and unjustifiable risk to others.
Maslaughter is a Class B Felony and carries two to twenty years in prison and up to $30,000.00 in fines.
Second-Degree Murder. A person commits second-degree murder by recklessly engaging in conduct that creates a "grave risk of death under circumstances that show an "extreme indifference to human life."
Second Degree Murder is a Class A Felony which if convicted would result in ten years to life in prison and up to $60,000.00 in fines.
Stokes Stemle Personal Injury Attorneys
If you or someone you know has been injured in a car accident you may have legal recourse. Our team of personal injury attorneys are here to answer any legal questions that you may have. We are committed to ensuring that accident victims are treated fairly and are aware of their rights and possible courses of legal action.
Call us today at 334.316.4123 to speak to a car accident lawyer. We are happy to take the time to speak with you and address any questions or concerns that you may have regarding a recent incident.