Cleburne County: Fatal Accident on I-20 After Man Ejected From Vehicle and Hit by Another Car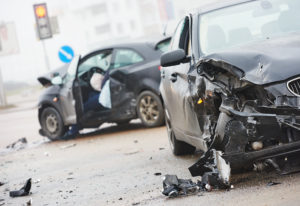 Man Ejected From Vehicle and Hit by Another Car After Accident With Eighteen Wheeler on Interstate 20 in Cleburne County.
A fatal accident occurred on January 22, 2019 when a car and an eighteen wheeler were involved in a collision that resulted in the passenger of the car being ejected. The as of now unidentified passenger was subsequently hit by another vehicle traveling westbound on Interstate 20 around mile marker 211 in Cleburne County, Alabama.
Alabama State Troopers responded to the collision around 8 p.m. on Tuesday evening and are still investigating the motor vehicle accident.
Wrongful Death Claims for Passengers of Vehicles Involved in a Collision
The family of the victim in the unfortunate January 22, 2019 collision has many possible forms of recovery for Wrongful Death depending on the facts and circumstances surrounding the collision.  Depending on the outcome of an investigation they could  possibly recover damages for Wrongful Death from the 18-wheeler, the driver of his or her vehicle, the third vehicle involved in the collision or even his own insurance carrier.
It is important to call a personal injury attorney to begin investigating the collision. They can assist you in sending Spoliation Letters to the insurance carriers and responsible parties for the vehicle involved in the car accident to ensure that evidence is preserved and collected. It is crucial to act as quickly as possible in situations like these before evidence of wrongdoing and liability become tainted or worse, disappear.
Failure to Wear Seatbelt Does Not Bar Recovery
In situations like this one many times the insurance companies will attempt to reduce a Wrongful Death financial compensation claiming that the individual who was ejected from the vehicle failed to wear a seatbelt and thus is also to blame for the injuries. In Alabama a person's failure to wear a seat belt may not be used against that person as evidence of contributory negligence. Essentially, although wearing a seat belt is the law and can result in a ticket, it does not prevent someone who was not wearing a seatbelt from pursuing a claim for injuries sustained as a result of collision.
2006 Alabama Code – Section 32-5B-7
Failure to wear a safety belt in violation of this chapter shall not be considered evidence of contributory negligence and shall not limit the liability of an insurer, nor shall the conviction be entered on the driving record of any individual charged under the provision of this chapter.
If you or someone you love has been seriously injured or worst killed as a result of a collision where the victim was not wearing a seatbelt it is important to seek the advice of a personal injury attorney.  Do not let them take advantage of you.  Depending on the facts and circumstances of the case you may be entitled to financial compensation.
Getting Help After Wrongful Death Accident
We at Stokes Stemle – Personal Injury Attorneys extend our deepest sympathies to the friends and family of the victims in this deadly car accident. We hope that the investigation is able to identify the party-at-fault for this collision. If someone that you know has died as a result of the negligent or willful acts of another our team of experienced wrongful death attorneys are here to answer any questions that you may have. Whether you have questions regarding your legal rights or would like a free investigation into your case we are here for you. You may call us any time at 334.316.4123 to speak to a member of our team.