How Trucking Companies Try To Avoid Liability in Montgomery, Alabama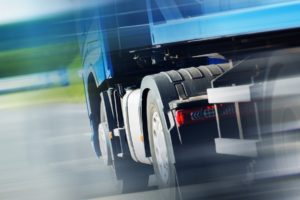 According to the Federal Motor Carrier Safety Administration (FMCSA), truck accidents are on the rise and they have risen by a surprising 20% over the last few years. When a large 18-wheeler is involved in a collision typically the injuries are more severe and potential damages much larger. This is a why there are so many rules and regulations that have been put in place by state and federal lawmakers to help make driving a truck safer. These laws which regulate driving a truck have been put forward by the U.S. Department of Transportation and also the FMCSA.
When a truck does get into an accident, trucking companies will do just about anything to avoid being held liable to the crash so that they are not on the hook for the damages and claims made against them by those that were injured.
In the past, trucking companies would try to avoid liability by distancing themselves from the driver who was involved in the crash. This would be done by purchasing the permit to operate the truck but not owning the truck directly, and instead, leasing it from another individual with the goal that if a collision occurred, the third party leasing the truck would be held liable instead of the trucking company. Also, the trucking companies would not hire the truckers as employees, but they would hire them as independent contractors in order to reduce any chances of facing blame.
However, now trucking companies are no longer allowed to get away with such behavior. Federal law mandates that whoever owns the trucking permit will have to be responsible for all accidents involving the vehicles which they have a permit for, whether they really own the truck or not and whether the driver was employed or working as a contractor.
Should I contact my insurance company after a truck accident?
Many drivers make the mistake of calling their insurance company immediately following a collision. The problem with contacting an insurance company is that most people lack the legal expertise and knowledge involving insurance claims, and due to this lack of knowledge they often end up accepting an offer which is much lower than they deserve.
A truck accident lawyer in Montgomery can help you evaluate your options and be prepared for any potential questions or issues that the insurance carrier may have regarding your injuries and claims for damages. When you hire Stoke Stemle – Personal Injury Attorneys will assist throughout the entire legal process to ensure your rights are protected and you get what you deserve. Being subjected to an accident can make life hard for a person, in order to reduce the stress, they are facing in this time of life they should reach out to a lawyer without hesitation.
Speak With A Montgomery Trucking Accident Lawyer Today
If you or a loved one has been injured in an trucking collision in the Montgomery, Alabama area, don't let the insurance companies take advantage of you. Contact Stokes Stemle, LLC at 334.316.4123 today for your free consultation and case evaluation.