I Was Hit by a Drunk Driver. Can I Sue Them?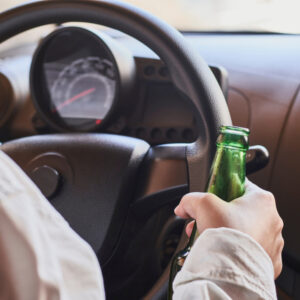 Even with strong laws and severe punishments in place, some Alabama drivers still get on the road when they've had too much to drink. And these intoxicated drivers put you in harm's way every time they do.
At Stokes Stemle, LLC, we know how quickly your life can change when you're hit by a drunk driver. That's why we offer a full-service practice committed to helping you. From finding the medical care you deserve and explaining your legal rights to building a solid drunk driving claim on your behalf, we're always here when you need us.
If an impaired driver in Montgomery has hurt you, get experience on your side. Contact a skilled car accident lawyer at Stokes Stemle, LLC for a free consultation. Call, text, or reach out online to get started. We're here 24/7 for you.
When to Sue a Drunk Driver
After an accident with an intoxicated driver, it may be necessary to file a drunk driving lawsuit for the compensation you deserve. Drunk driving injuries are often severe and can prevent you from working and earning the income you rely on for a living.
While insurance companies may try to settle your case for less than it's worth, a car accident lawyer can review the circumstances of your case, explain the scope of the compensation you may be due, and determine whether a lawsuit is a right option for you.
Civil vs. Criminal Drunk Driving Case
If a drunk driver hits you, two different types of cases may arise from the accident ― a criminal suit brought by the state and a drunk driving personal injury lawsuit brought by you.
Here's how they differ:
Criminal suits are brought by the authorities when they believe someone has broken the law. A conviction can result in license suspension, fines, and jail time. Criminal cases typically have to clear a higher standard of proof than civil cases.
Drunk driver lawsuits are brought by the individuals who impaired drivers harmed. These cases focus on recovering compensation for the injured party. For example, if you suffered a traumatic brain injury (TBI) in a drunk driving accident, then you could file a civil claim for the compensation you need to pay your medical bills and cover lost wages.
Evidence in Drunk Driving Accident Claims
When you're suing a drunk driver for an accident, you and your lawyer will need strong evidence to prove liability. Examples of potential evidence include:
Blood or breath alcohol test results
Any convictions from a criminal drunk-driving case
Accident scene photos and videos
Video footage from dashcams or surveillance cameras
Police reports
Witness statements
Opinions from expert witnesses
Contact our Car Accident Lawyers Today
Deciding whether to sue a drunk driver is not something you have to do alone. Get in touch with Stokes Stemle, LLC now. Our Alabama car accident lawyers can represent you and pursue maximum compensation for your losses through the entire claims process.
When you work with us, you get a full-service law firm committed to assisting with all of your legal and personal needs. You can count on us to be with you from case open to case closed. Call or contact us today for a free initial consultation.