What You Need to Know About Motorcycle Safety Awareness Month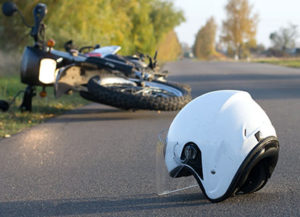 May is Motorcycle Safety Awareness Month. The campaign reminds drivers to share the road with bike riders, and motorcyclists. It also educates riders on the risks of riding a motorcycle and how to stay safe while riding.
Motorcyclists don't have the protection of an enclosed vehicle or other features like airbags or seat belts to keep them safe while riding. That means riders and their passengers face the risk of serious or potentially life-threatening injuries in the event of a crash. That's particularly true if the collision involves another motor vehicle.
If you were hurt in an accident while riding in Alabama, you may be entitled to seek financial compensation for your injuries and losses. The motorcycle accident attorneys at Stokes Stemle, LLC can help. Our firm is singularly focused on helping people who have been harmed due to the recklessness of others.
We know that the idea of pursuing financial compensation after an accident can feel overwhelming. At Stokes Stemle, LLC, we offer a full-service approach to working with our clients. We'll handle your legal matters with skill and precision. But we'll also help you get access to the medical treatment you need as you recover.
Our law firm is available 24/7 to answer any questions you have. Contact us for a free consultation.
History of Motorcycle Safety Awareness Month 
The National Safety Council (NSC) designated the month of May as Motorcycle Safety Awareness Month. Even though only three percent of registered vehicles are motorcycles, they accounted for 14 percent of fatal traffic accidents in a recent year.
Over the month, the NSC, the National Highway Traffic Safety Administration (NHTSA), and other entities will help motorists and motorcyclists stay safe on the road. These awareness efforts include providing motorcycle safety booklets, helpful videos on choosing the right helmet, and assistance finding motorcycle safety courses near you.
Motorcycle Accident Facts
According to the most current data from the Alabama Department of Transportation, 1,867 crashes involved a motorcycle (including motor scooters and mopeds) in Alabama in a single recent year. These collisions resulted in 1,213 injuries and 90 fatalities.
In addition, the Insurance Institute for Highway Safety (IIHS) reports that motorcyclist fatalities in Alabama represented about 10 percent of all motor vehicle accident deaths in the state during that year.
What Safety Tips Should Motorcyclists Keep in Mind?
Motorcycle riders should always follow these safety tips whenever going out for a ride:
Always conduct a pre-ride inspection of your motorcycle. Check your tires (pressure and treads), your brakes, all lights and indicators, fluid levels, and determine whether your bike is suffering from any leaks before hitting the road. Also make sure to adjust your tire pressure and suspension to accommodate any cargo or passengers you may be carrying.
If carrying a passenger, make sure they get on after you've started the bike. Sit as far forward as possible to give your passenger room to sit. They should have their own factory-installed seat and footrests on the bike. Have your passenger hold onto your waist or hips and instruct them to lean whenever and in whichever direction you lean.
Wear a helmet. Alabama law requires all persons riding on a motorcycle to wear helmets approved by the U.S. Department of Transportation. Riders should also wear shatterproof eye protection, such as goggles or a face shield, along with gloves, boots, and clothing that fully covers arms and legs made from a thick material such as denim or leather.
Stay visible. Keep your headlight on at all times, even in broad daylight. Make sure your clothing is brightly colored, or place reflective-colored tape on your clothing and helmet.
Follow all applicable traffic laws. This includes avoiding lane-splitting or riding on traffic lines or between lanes of traffic. Motorcycles are entitled to the entire width of a lane. No more than two motorcycles may ride side-by-side in a single traffic lane.
Practice. If you ride infrequently, consider doing some practice runs in an empty parking lot or quiet road to reacquaint yourself with your motorcycle's performance, including how it accelerates and brakes.
Never operate a motorcycle with power or performance capabilities outside your skill level. If you're new to motorcycles, start with a lower-powered bike.
Avoid distractions. Stay off your cell phone, even if you are stopped at a traffic light.
Always practice defensive driving. Assume that another driver cannot see you. Avoid riding in the blind spots of other vehicles on the road or highway.
Don't ride while impaired. Never get on your motorcycle after drinking alcohol or taking drugs.
Avoid riding in bad weather or at night if you can. If the forecast includes bad weather, consider delaying leaving until the weather improves. If the weather turns poor while riding, pull off the road where safe to do so where you can wait inside until the weather passes. If you must ride in inclement weather, remember to travel at a slower speed and exercise extreme caution.
Were You Injured by a Motorcycle Accident? Contact Our Motorcycle Accident Lawyers Today
If you've been hurt in a motorcycle accident caused by someone else in Alabama, securing full and fair compensation can help you avoid serious financial hardships. Turn to the lawyers at Stokes Stemle, LLC for help. Our Montgomery, Alabama motorcycle accident lawyers demand maximum compensation and fight aggressively for fair results. Call or fill out an online contact form for a free consultation today.