Six Fatalities From Boating Accidents Over 4th of July Holiday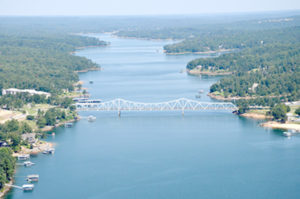 Twelve Boating Crashes Lead to Six Deaths in Alabama
This 4th of July Holiday saw a sharp increase in boating accidents leading to more injuries and fatalities on Alabama waterways across the State. The Marine Patrol Division of the Alabama Law Enforcement Agency stated that there were 12 crashes reported between June 30 and July 7, which resulted in multiple injuries and 6 deaths.
Lake Jordan
On July 4th a boat crash was reported on Lake Jordan in Elmore County, Alabama that resulted in the deaths of Devin Jackson (26) and Travis House (17) with serious injuries reported by five other people involved in the collision.
Smith Lake
On Smith Lake one person was killed, five injured and another remains missing after two boats collided. One of the drivers was arrested for Boating Under the Influence. Authorities are still searching for 26 year old Kelsey Starling, a Birmingham speech pathologist who recently graduated from Troy University.
Also on Smith Lake a 12 year old girl was killed and two others injured after a boating collision during the 4th of July Holiday weekend.
Lay Lake
the body of James "Patton" Hill (25) of Wilsonville, Alabama was recovered Monday morning. Authorities say that he was swimming near Bozo's Fish Camp Sunday when his boat drifted away. As Mr. Hill attempted to swim to his boat to retrieve it he was pulled under the water and drowned.
Elk River
Michael Rynders (39) of Athens, Alabama passed away on July 3 after his kayak capsized on Elk River in Limestone County, Alabama.
Cosby Lake
Russel "Rambo" Patterson disappeared July 2 while fishing on Cosby Lake in Clay County. His body was recovered on July 3.
Getting Help After Boating Incident
If you or someone that you know was injured as a result of a boating collision you may have a claim against the party at-fault and entitled to compensation. Our team of personal injury attorneys is here to answer any questions that you may have about your rights and possible claims. We are committed to making sure that accident victims get the justice that they deserve. Whether you need a police report for a specific incident or questions about your legal options following an incident Stokes Stemle, LLC is here to help. You can reach us any time at (334) 316-4123 or email lawfirm@stokesstemle.com.