Speak with a Car Accident Lawyer Immediately Following Your Accident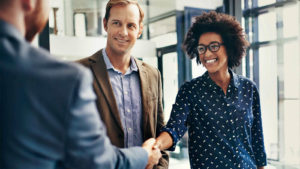 Whether you live in a high-traffic area with numerous motor vehicle accidents, such as Montgomery, AL, or you live in a low-traffic area with few accidents, such as Auburn, AL, it is important that you understand that a car accident can happen to any driver – at any time. One fact is always true regarding auto accidents, they always have consequences in their aftermath.
An auto accident does not have to have fatalities to have serious negative impacts. Car accident victims can end up with not only injuries, but thousands of dollars in property damage and medical expenses. These costs often become too burdensome for car accident victims to handle on their own.
It is in these situations where car accident victims can benefit from hiring a Personal Injury Attorney. These lawyers, specializing in car accident cases, can help you recover a settlement which can offset the damages you incurred as a result of being involved in an auto accident.
Why Should You Contact an Attorney Following a Car Accident?
If you find yourself the victim of a motor vehicle accident, there are rights afforded to you under the law that allow you to pursue the at-fault party for compensation. Personal Injury attorneys, such as the attorneys at Stokes Stemle, specialize in the management of auto accident-related cases. They are familiar with local and state laws surrounding car accidents, and they know how to best represent you against third-party insurers. These car accident attorneys can ensure that you are receiving fair and just compensation for your losses.
If you are interested in pursuing a claim against the driver of the vehicle who caused your accident, you should reach out to a personal injury attorney immediately. The sooner you contact them, the sooner they will be able to start working to get you the compensation you deserve. They will know the best steps to take to ensure that your claim reaches its maximum potential value.
An experienced auto accident attorney will be able to advise you on what documentation is necessary to support your claim. They will also be able to tell you the "dos and don'ts" for dealing with an insurance company to ensure that no action is taken that may jeopardize the value of your claim.
What Other Steps Should I Take After My Accident?
If you happen to be involved in an automobile accident, here are a few steps you should take even before contacting a car accident attorney. Following these guidelines will help to strengthen your personal injury claim.
Contact the Police: Having a police report taken for your car accident can prove instrumental when navigating the claims process following your accident. Police reports contain information on both parties, the events surrounding the accident, and pertinent contact and insurance information for each party involved.
Seek Medical Attention IMMEDIATELY: It is not uncommon for people to think that they are uninjured in the immediate aftermath of a car accident, but then to realize days later that they are in pain and may be injured. Often times, car accident victims will not feel pain immediately following an accident due to a rush of adrenaline. Once the initial shock of the accident wears off, car accident victims start to recognize the pain and injuries. For this reason, it is important that you visit a doctor as soon as possible following a car crash.
Gather Important Documents: As mentioned before, having a copy of a police report from your accident is an important and useful document for navigating a personal injury claim. It is important to keep copies of all documentation relevant to your accident. These documents may include, but are not limited to:

Accident Report
Medical Bills
Medical Records
Receipts for Out-of-Pocket Expenses
There will likely be other documents that are essential to your case, but an experienced car accident attorney will be able to advise you about what documents can help increase the value of your claim.
Which Attorney Should I Contact
Though all practicing attorneys have completed similar education and training, it is important to note that each attorney is different from the next. It is important for you, as a prospective client, to understand the expertise and experience of an attorney before you make the decision to hire them.
At Stokes Stemle, LLC, we not only have an extensive knowledge of the laws surrounding auto accidents and auto accident claims, but we have experience advocating for victims of car accidents. Our entire practice is centered around personal injury victims, and around maximizing the compensation for their losses.
If you have any other questions about hiring a Personal Injury Attorney in the aftermath of your car accident, the car accident attorneys at Stokes Stemle, LLC would be more than happy to speak with you. We can be reached at (334) 316-4123.