Top Causes Of Car Accidents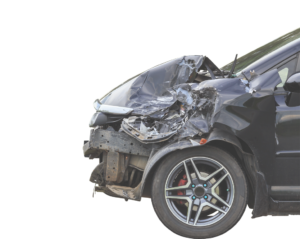 94% of collisions were caused by the driver of the vehicle while 2% were attributed to an issue with the vehicle according to a study by the National Highway Traffic Safety Administration.
Driver-related Causes
This study estimated that 94% or 2,046,000 collisions were caused by the driver of the vehicle.
Speeding: 13.3% of accidents caused by going to fast for conditions or roadway. Speeding is easily on of the top causes of traffic collisions involving light vehicles.
Distracted Driving: 17.7% of accidents were caused by distracted driving. Distracted driving is very prevalent among drivers now as people are texting and driving or utilizing other digital devices while on the road.
Fatigue: 2.4%. People driving while tired is extremely dangerous and has a higher likelihood of involving a fatality.
Vehicle Related Causes: Only 2% or 44,000 collisions were attributed to a defect or system failure with the vehicle
Tires/Wheels: 35%
Brakes: 22%
Steering/Engine/Transmission: 3%
Environmental Conditions Causes: 2% or 52,000 collisions were attributed to roadway or weather
Slick/Iced Over Roads: 26,000 or 50%
Obstruction In Road: 9,000 or 17%
Fog/Rain/Snow: 5,000 or 4%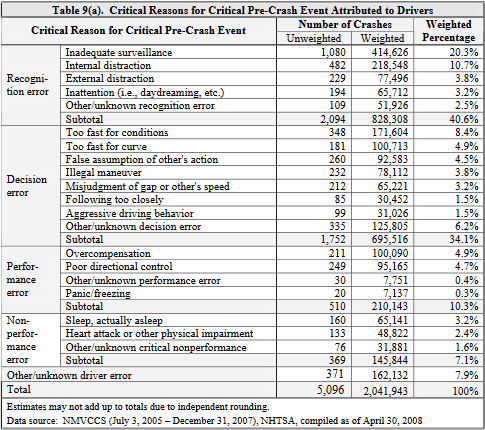 Contact our car accident lawyers in Montgomery if you were recently injured in a car accident.