Jogger Hit by Car in Brookwood Village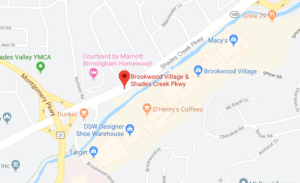 Jogger Struck by Car in Homewood
According to WVTM 13 a jogger is in critical condition after being hit by a car on Shades Creek Parkway in front of Brookwood Village near U.S. Hy 280.
Liability in Pedestrian Accidents
Drivers in Alabama have a legal responsibility to operate their vehicles in a reasonably safe manner. Alabama Code § 32-5A-211(a) provides that the "driver of a vehicle shall yield the right-of-way, slowing down, or stopping if need be, to a pedestrian or bicyclists crossing the roadway within a crosswalk."
Any person injured by a vehicle may have a bodily injury claim. It is important to contact an attorney concerning your rights and possible  causes of action arising from a pedestrian accident.
Getting Help After a Car Accident
If you or someone you know has been injured in a car accident you may be entitled to bring a claim for damages including compensation for unpaid medical bills and pain and suffering. Our team of personal injury lawyers are here to answer any questions that you may have and guide you through the legal process.
Call us today at 334.316.4123 to speak to an attorney and set up your free initial consultation.